" I will keep coloring your dreams ! "
Biography
May I introduce myself?
My name is Mo Tuncay. It's in the small town of Denizli, Turkey, where my journey has started. As a boy I loved playing outside, watching the colours and figures of nature. Driven by curiosity and the need to live my life to the max, at 22 I left my family and went to Holland. After years of hard work and building a family of my own, I became closed-up and restless. I cannot tell you how excited I was, when I discoverd the art of painting! As if all my life-experiences wanted to be expressed at once. Still nowadays people love the energy and passion in my paintings and the way I colour my and their dreams. That's why you can find my paintings all over the World, from US to Australia !
Njoy! 
Take care
Mo Tuncay
Featured by Artfinder :
Ones to Watch 2018
These are the artists that are tipped for the top this year. Hand-picked by our Editors, these artists are chosen on their potential to see an increase in value in their work in 2018. Invest in them today and support their rise to fame!
Best selling artist in 2016 and 2017 at Artfinder .
Influences
Ali Banisadr, Picasso, Kandinsky
Education
1979-1992

High School Acipayam Acipayam Denizli, Turkey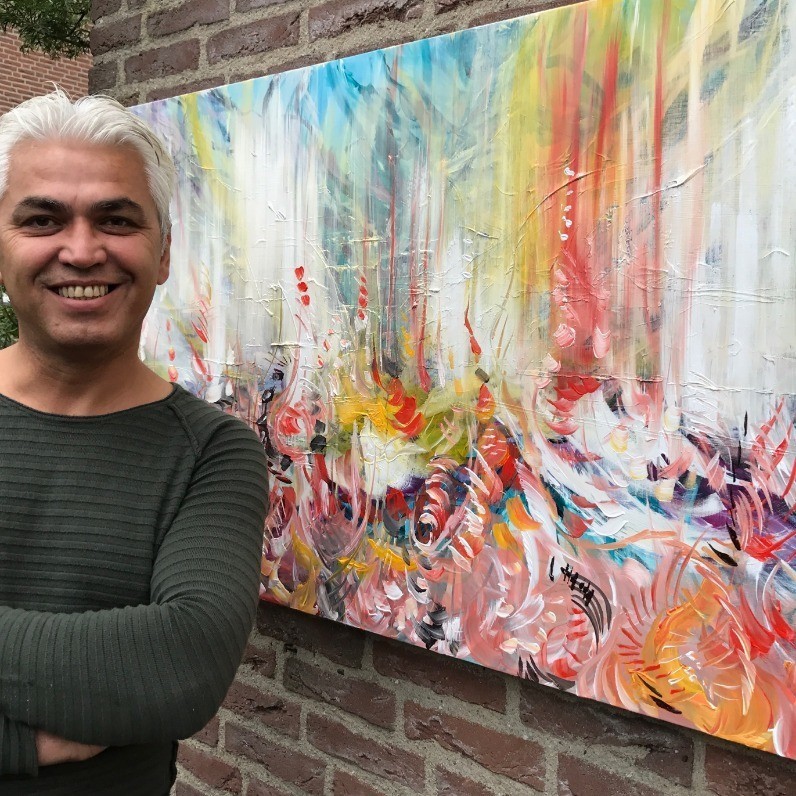 The artist at work
Solo Expositions
---
2019 Solo exhibition 2nd June / 2nd August Paris, French Southern Territories
Publications & Press
---